4 hour group ski lessons for kids
From the basics to mountain exploration one day at a time. A fun learning environment with kids that are similar in age and ability levels.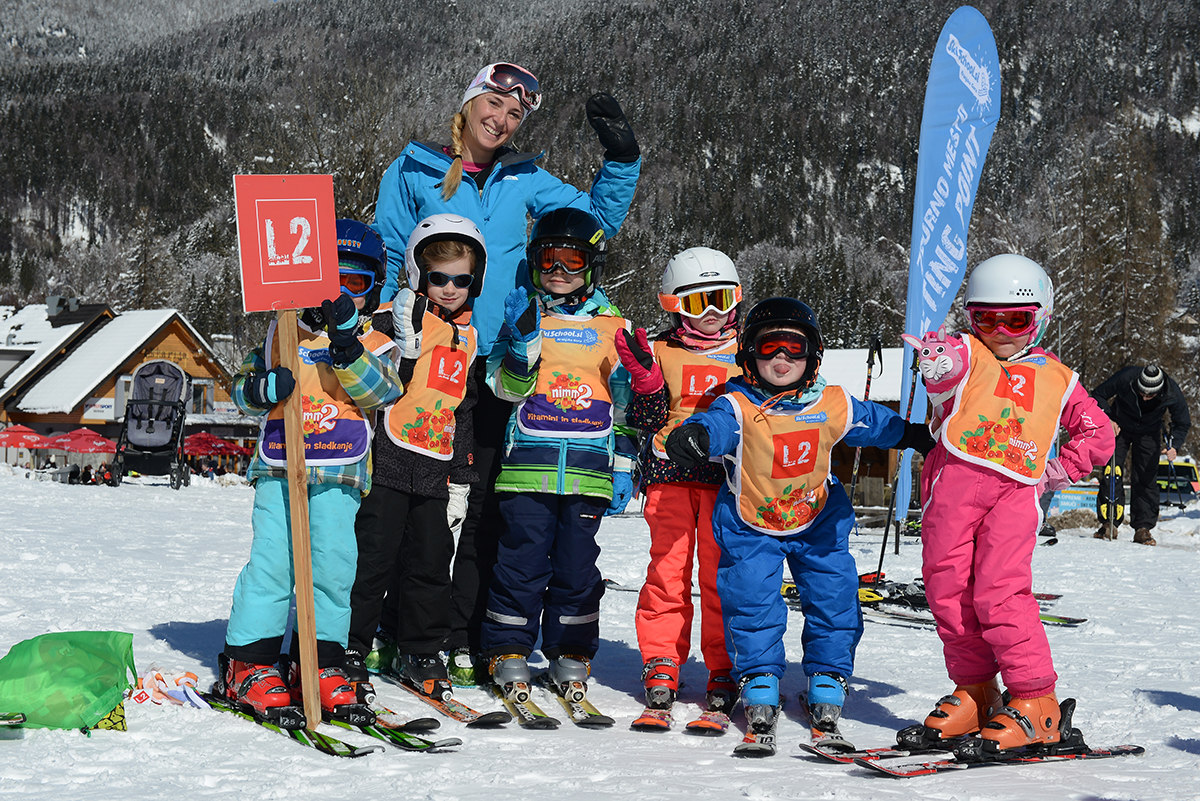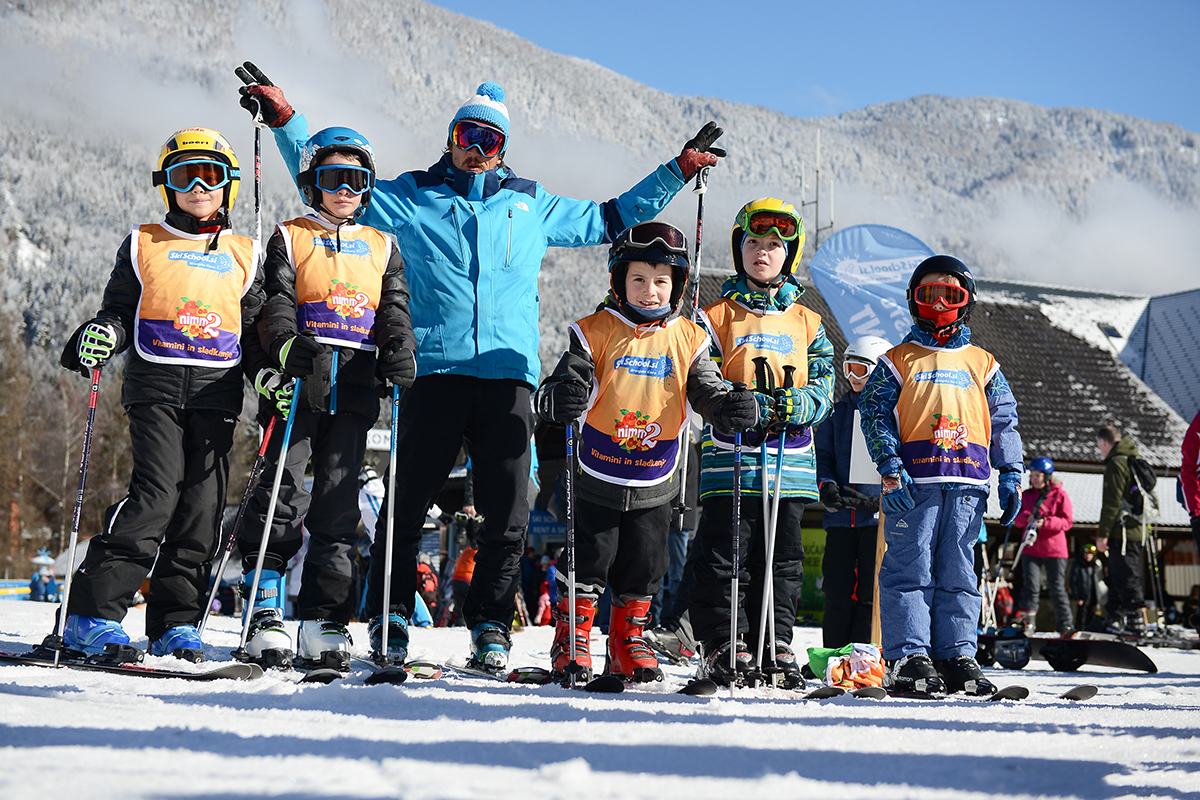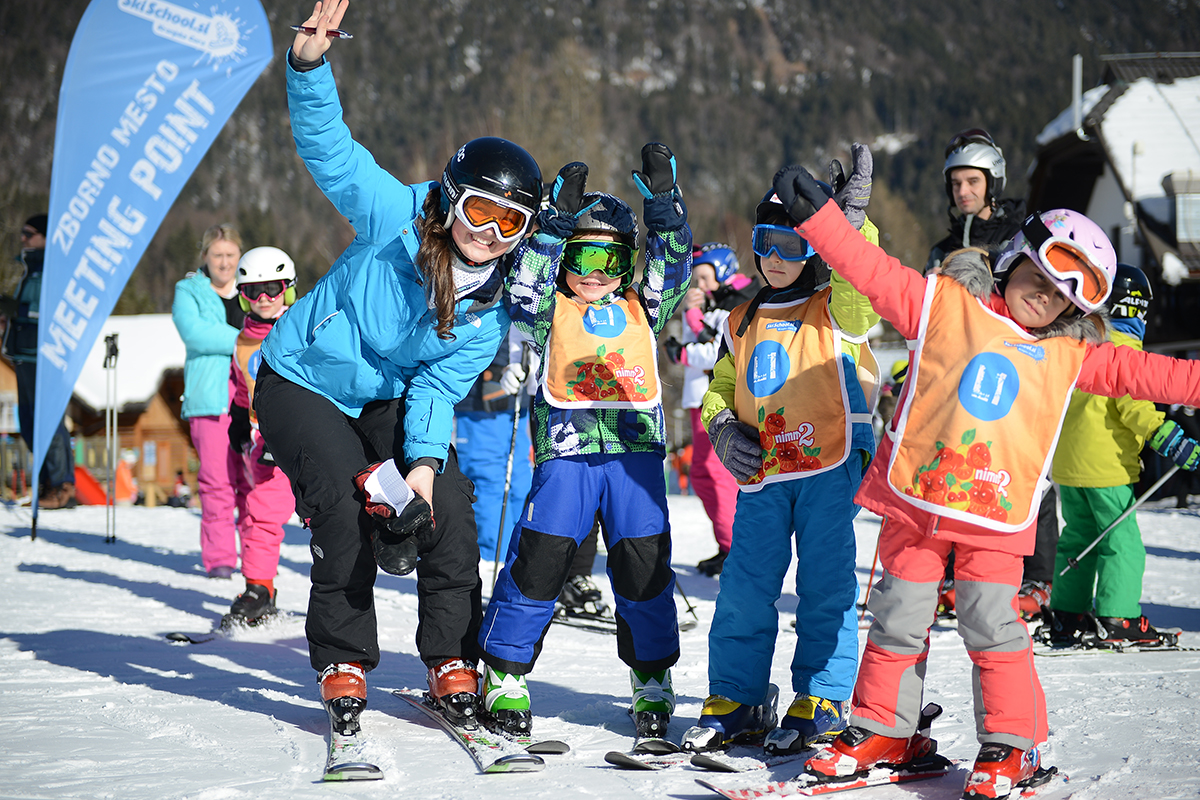 4 hour group lessons run only during New Year's holidays and Slovenian winter holidays (24.12.2022 - 08.01.2023 & 28.01.2023 - 12.02.2023)
* 2 hour lessons run daily between 11:00 - 12:50 (December - March)
- 4 hour courses are suitable for children above 5 years of age. For younger kids we recommend 2 hour courses
- 4 hour courses run from 10:00 to 13:50
- Lunch break is between 11:50 and 12:05
- Kids are divided in groups according to their ski skills: L1, L2, L3
- At the end of the ski course kids receive a diploma with a photo
- The lesson runs only for 1hour if there is less than 3 participants in the group
WHY CHOOSE SKI COURSES WITH US?
- We keep kids happy and try to keep the groups as small as possible (up to 7 kids)
- All our instructors are fluent in English, Slovenian, Croatian & Serbian language
- Kids can join the ski courses any day of the week for any number of days
- We have a great team of ski instructors
4 HOURS KIDS GROUP LESSONS PRICE LIST
| Days | Course | Course + equipment |
| --- | --- | --- |
| 1 day | 47 € | 61 € |
| 2 days | 87 € | 105 € |
| 3 days | 124 € | 156 € |
| 4 days | 145 € | 186 € |
| 5 days | 162 € | 216 € |
| 6 days | 174 € | 234 € |
| extra day | 25 € | 35 € |
*Equipment contains: skis + ski boots + poles + helmet
* Booking equipment in advance is not possible