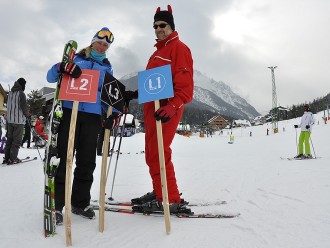 Good school for first steps or more
07.10.2013 12:41
Our now 8 and 11 years daughters learn to ski in this school for the past 2 winters. The youngest one started at 6 from the first steps. She was a part of group of 4 kids. Already on the fist day they went to the smallest ski lift and come down without falling. At the end of the week she went already to the higer ski lift and the classes took only 2 hours per day. Which is for the start quit enough.
The oldest one, started already before and goes now to the higest ski lifts.
I suggest if possible and have money to start with a gruop and later on take a personal teacher to fulfill you skiing knowledge.